Interested in Joining the USWC Family?
Do you have a passion for educating customers? Ready for a new journey?
Our North Star is customer service excellence.
As a family-owned company, USWC is a family. We are one of the oldest recreational vehicle service contract companies in the United States and pride ourselves on the values: Service, Integrity and Trust. We believe that every vehicle owner needs to be protected for the unknowns of tomorrow. We are so passionate about protecting consumers that we cover up to 20 model years and newer in our recreational vehicles. It's an industry differentiator and that's how we roll. We are different. We like different. Our customers know us by name. Our claims adjusters are all located on the East Coast, and we operate 24/7.
Due to our growth mode, we are always looking for team members who value a family-like culture. (We came from a corporate culture. We don't like a corporate culture.) If you embrace lifelong learning, play nice in the sandbox, smile through the phone and like to wear jeans to work, we need to meet.
We offer a full-time, competitive compensation package to include medical benefits/401K/wellness. We even have our own gym.
We are headquartered in Ohio and no transient employment is available at this time. If you are looking to move to Ohio, we would love to meet you!
Corporate Headquarters: Mayfield Hts, Ohio.
Current Openings
No job openings at this time…
Apply for a Position with USWC
Step 1: Download and Complete Application
Step 2: Submit Completed Application and Resume
Mail To:
United States Warranty Corporation
6150 Parkland Blvd. #200
Mayfield Heights, OH 44124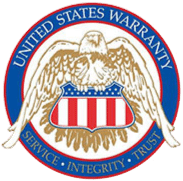 United States Warranty Corporation
PO BOX  639
Madison, OH 44057