Customer Service, Our #
1

Priority

Help us, help you.
Keys to Remember
As a member of our exclusive dealer family, your customers will get a deductible reduction for going back for repairs at your facility.
Authorization must be obtained from us before repair work is commenced. Failure to obtain authorization, unfortunately will result in the denial of your claim.
Have Questions, Need Forms or Materials?
Interested in referring a dealer?
Need more brochures or banners?
Out of cancellation forms?
Need help with the online quoting system?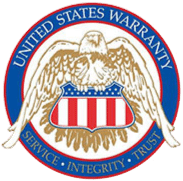 United States Warranty Corporation
PO BOX  639
Madison, OH 44057