Customer Service, Our #1 Priority
Help us, help you.
Click here to send us feedback
I have an another issue that I need help with
Authorization must be obtained from us before repair work is commenced. Failure to obtain authorization will result in the denial of your claim.
Have Questions or Want to Discuss Your Coverage?
We're just a phone call or email away.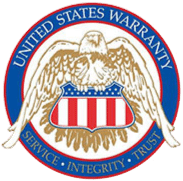 United States Warranty Corporation
PO BOX  639
Madison, OH 44057