Powersport Vehicles Service Contracts
Ride More, Worry Less with USWC Service Contracts
Don't get sidelined by costly repairs, which can range (on average) from $485 to fix a starter to over $3,000 for engine repairs. Protect your land and water powersport vehicles with the best service contracts and customer support in the industry from United States Warranty Corporation.
We offer coverage for motorcycles, trikes, scooters, mopeds, dirt bikes, ATVs, utility vehicles, snowmobiles and personal watercrafts.
USWC Service Contracts Include:
Extensive protection in the event of a breakdown.
Towing/pick up and senior citizen benefits included at no charge.
24/7 toll-free and email claims administration.
Terms up to 7 years for new land vehicles and 5 years for new personal watercraft.
Terms up to 5 years on used and up to 7 years on new motorcycles.
Accepted at repair facilities throughout the U.S. and Canada.
Claims paid by credit card, ACH or check.
Backed by the same AM Best Rating A- (Excellent) insurance carrier since 1975.
Contact Us Today for More Information!
Download Our Brochures for Complete Coverage Details
Senior Citizen and Military Advantage
25% reduction of your deductible. (not available in Florida)
Deductible Reduction
A 50% reduction of your deductible for authorized repairs being performed by the dealer/seller of the Service Contract. (not available in Florida)
Towing, Road Service and Lockout
Towing up to $1,000; battery jump-start; flat tire change; fuel delivery; locksmith up to $500.
Offer USWC Service Contracts
Become an Authorized Dealership for one of the oldest, most reputable companies in the industry. Our Service Contracts along with 24/7 Claims Adjusters will provide your customers with peace of mind protection. Learn more about the financial benefits our dealers have found in providing this additional comprehensive coverage.

Why others partner with United States Warranty Corporation.
Customer Service Is Our Top Priority
Every USWC staff member has the training, experience, knowledge and commitment to excellence to ensure your questions and requests will be handled in a highly professional manner.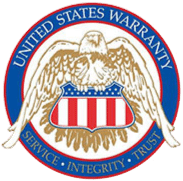 United States Warranty Corporation
PO BOX  639
Madison, OH 44057